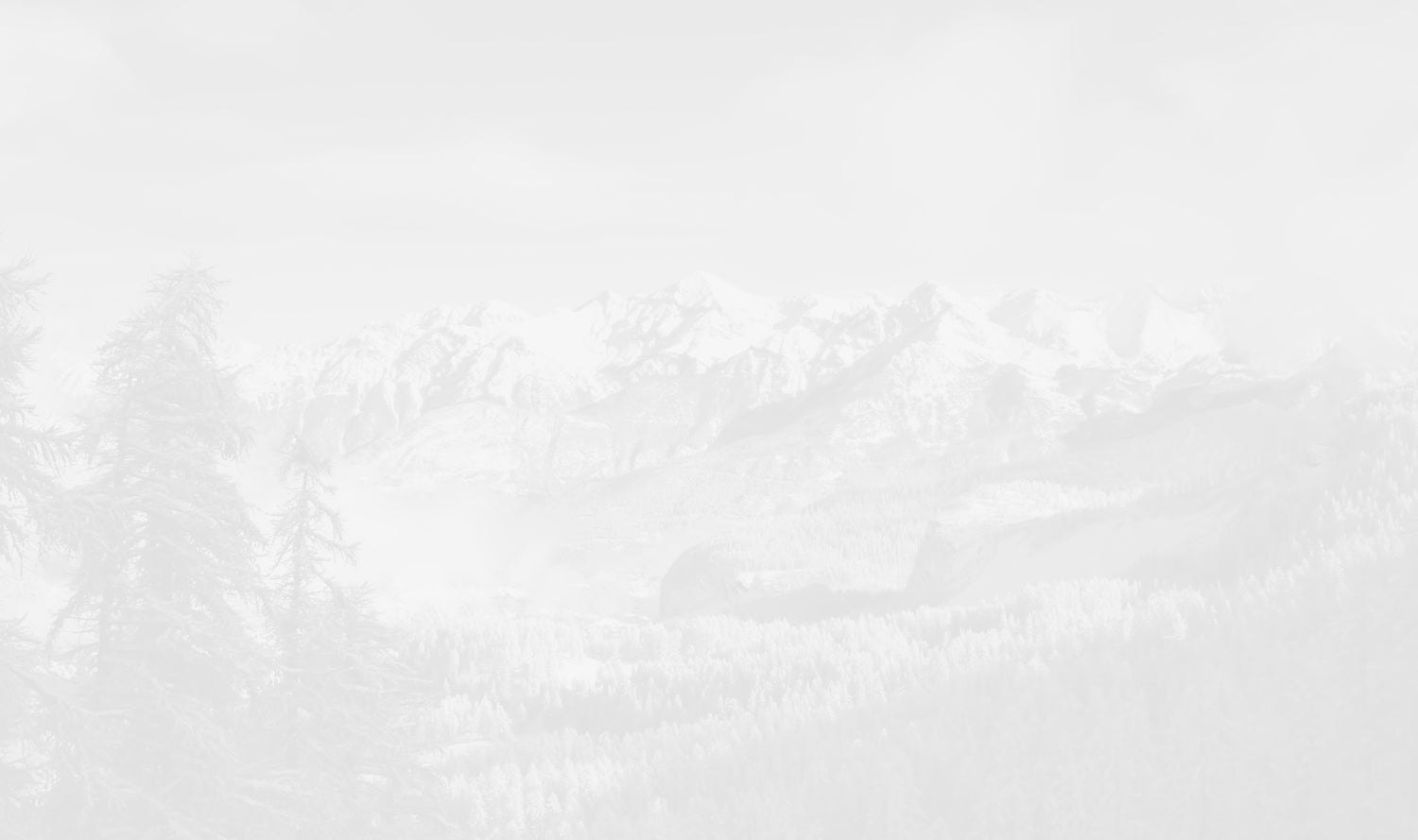 VACATION RENTAL BY OWNER
AT COLORADO-MIDDLE FORK RESORT

When people think of beautiful mountain towns or cabins, the first places that come to mind are Aspen, Vail or Steamboat, but hidden in the southern part of the state, is one of the most stunning and unknown areas of Colorado.  Welcome to Stonewall, Colorado.  Nestled into the beautiful, southern Rocky Mountains, Stonewall offers streams,
mountain lakes, and miles and miles of serene hunting, fishing, hiking, camping and everything else the outdoorsman could possibly wish for.
Right in the center of all this beauty lies the Middle Fork Resort. This stunning hunting/fishing/vacation resort is placed carefully next to a trout-filled stream and a fishing lake stocked for Middle Fork guests alone.  Middle Fork Resort emerges from the land with 8 mountain cabin rentals that blend into the beautiful landscape, offering a  memorable retreat for families or couples needing a cool mountain getaway, or the fisherman or hunter hoping to explore a gorgeous mountain area without the crowds.
Abundance is the feeling you get at Middle Fork Resort.  Teeming with wildlife, great fishing, and all the amazing beauty Colorado has to offer, Middle Fork Resort cabin rentals in Stonewall Colorado rank right up there with Vail, Steamboat or Aspen in beauty, but without the crowds and the high prices that come with oversold resorts of the typical Colorado vacation rental.
Whether you are looking for a couple's romantic getaway, cozy cabins, a fishing or hunting retreat, or even a family reunion, the Colorado cabin rentals at Middle Fork Resort have just what you are looking for, all at a very affordable price.
To get a first-hand view of the area, take a look at our GALLERY PAGE.  We think you'll agree, that Stonewall and Middle Fork Resort are Colorado's best-kept secret.
PLANNING A COLORADO FAMILY VACATION?
For larger groups, try the Roosevelt or Presidential mountain cabins, or for smaller groups we can accommodate anyone with our East and West Peak cabins, the Culebra or Upper and Lower Middle Fork cabins, or the quiet and cozy Babbling Brook.  Middle Fork Resort can accommodate any size party with a true mountain experience in any one of our eight Colorado vacation rentals.
Visit our CABIN RENTALS PAGE, or read the brief description on each cabin below.
THE ENTIRE RESORT MAY BE RENTED FOR YOUR SPECIAL EVENT OR FAMILY GATHERING. THIS INCLUDES RENTAL OF ALL EIGHT CABINS EXCLUSIVELY FOR YOUR SPECIAL OCCASION at a rate of $2100 per night with a 2 night stay minimum.
THE PAVILLION MAY BE RESERVED AND RENTED FOR YOUR EVENT.
*RV Rental spaces are not included.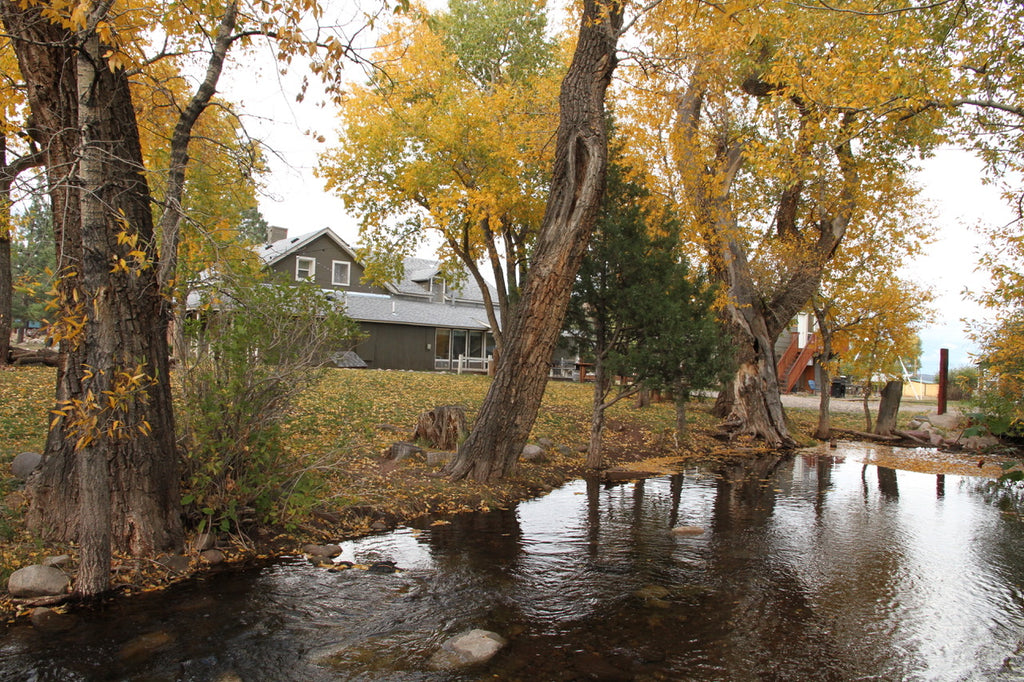 THE ROOSEVELT MOUNTAIN CABIN
The Roosevelt has 7 bedrooms and 4 bathrooms, and boasts a huge commercial kitchen. Originally built in 1905, this remodeled mountain vacation home was once visited by President Teddy Roosevelt, and with the amazing fishing and hunting nearby, it's easy to imagine why.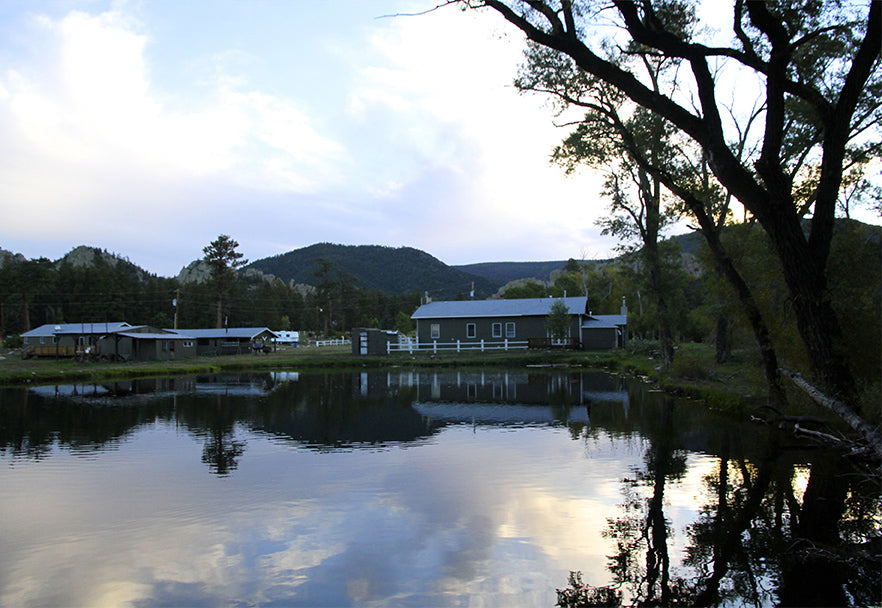 THE PRESIDENTIAL MOUNTAIN CABIN
The Presidential is a large mountain home with 5 bedrooms and 3 bathrooms. Boasting a HUGE great room, complete with pool table and two large fireplaces, 2 outdoor decks, wet bar and, only steps from the on-site lake, this Colorado vacation rental easily sleeps 12 people in mountain style and comfort.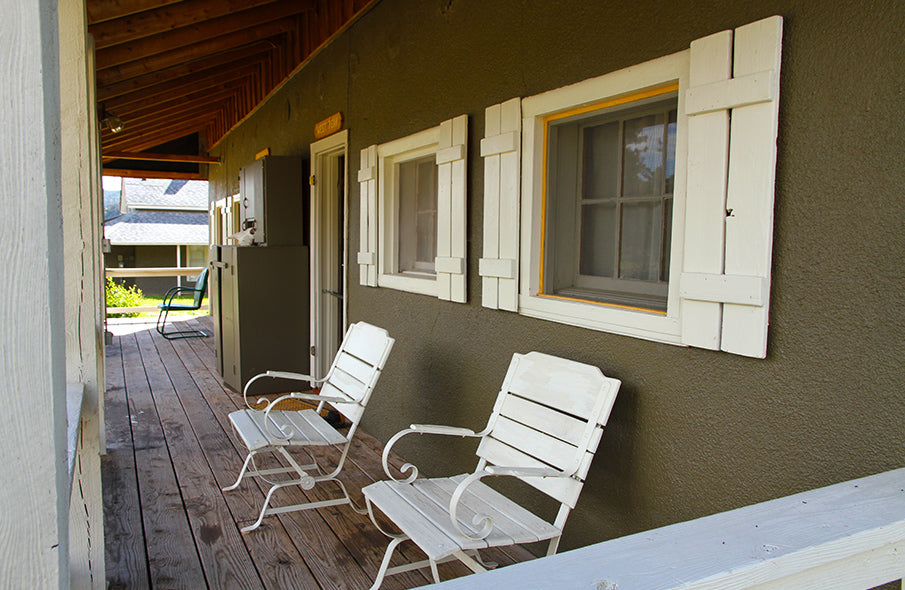 EAST AND WEST PEAK MOUNTAIN CABINS
With authentic, original log ceilings and rustic design throughout, both the East and West Peak cabins boast 1 queen size bed in each mountain cabin, and one full bath and kitchen in each cabin as well. Just steps from the Middle Fork Purgatorie River, these vacation cabins in Colorado are perfect for the avid fly-fisherman, or those who just love the sound of a rushing river to relax and cool off by.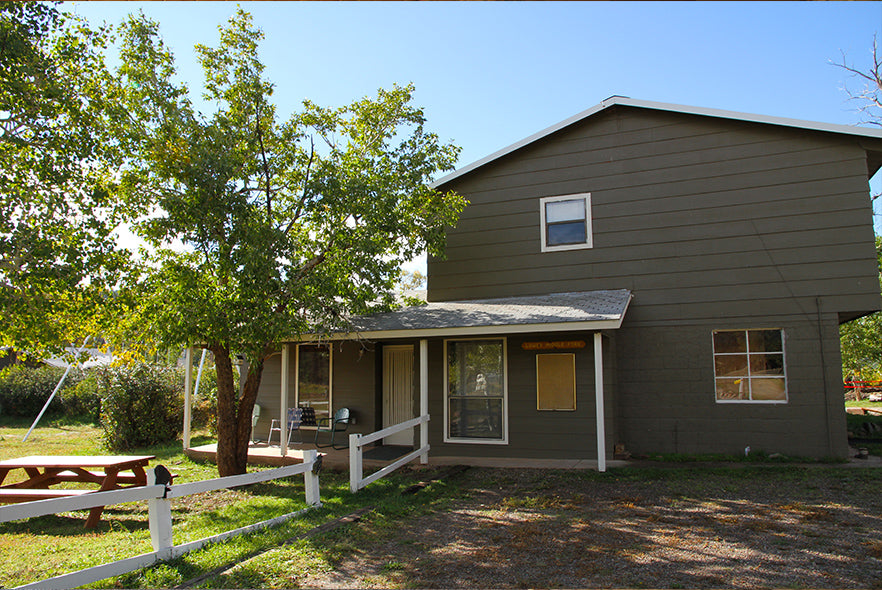 UPPER AND LOWER MIDDLE FORK MOUNTAIN CABINS
The Upper and Lower Middle Fork cabins are a multi level cabins that can be rented separately or as a complete unit. The upper level features a modern kitchen and a fireplace, while having 2 bedrooms and one bath. The lower level, known as the Lower Middle Fork, features a beautiful fireplace and large kitchen, plus 2 bedrooms and one bathroom.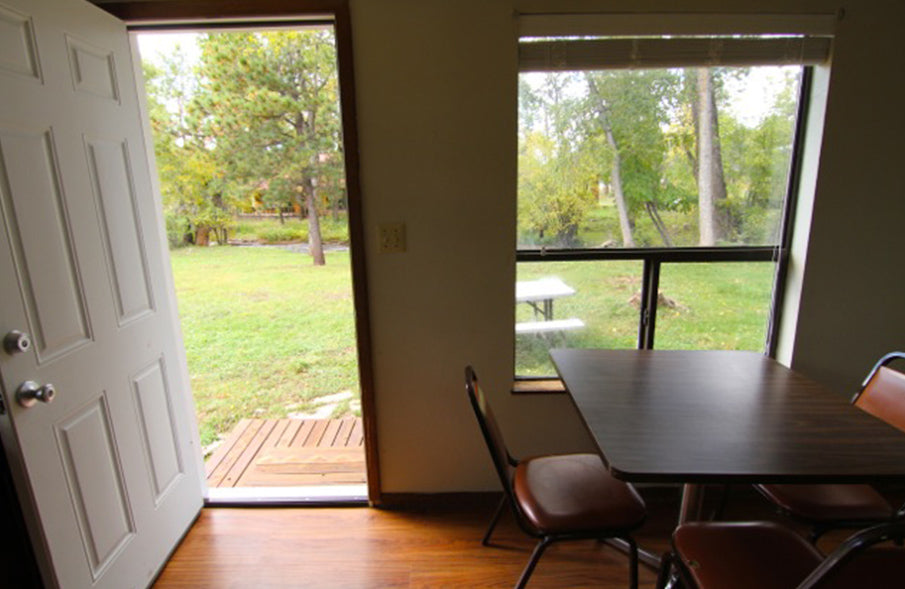 THE CULEBRA MOUNTAIN CABIN
Situated next to the beautiful Middle Fork River, the tranquil sound of rushing water can be heard from every room inside the Culebra mountain vacation home. The Culebra is a four (4) bedroom Colorado vacation rental with its own living room, kitchen. Our fishing, lake and river are just a few steps away.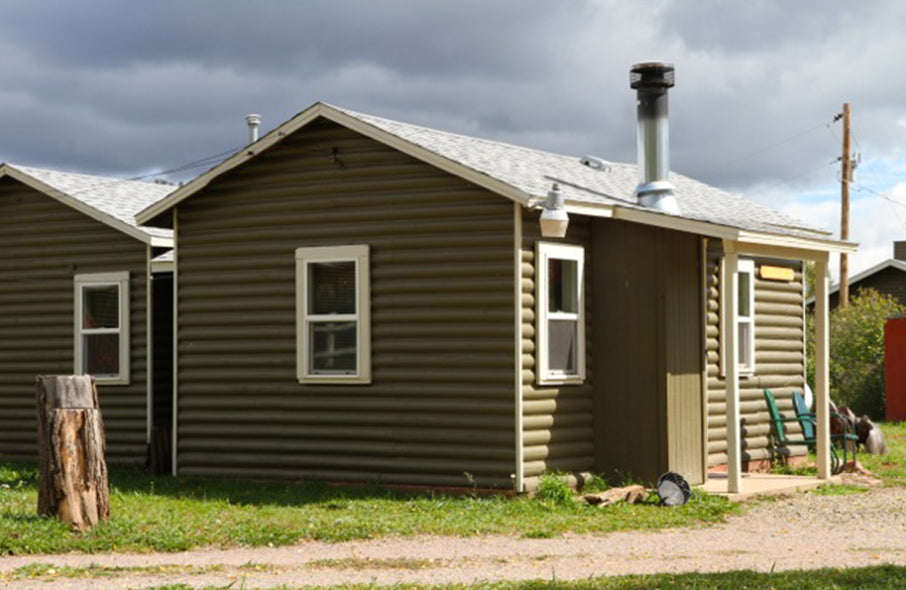 THE BABBLING BROOK
Right next to the Middle Fork Purgatorie River, the Babbling Brook is our cozy, two-bedroom, one-bath mountain home which features a fireplace. Quaint and cozy describe this mountain home, which is truly just a few steps from the tranquil river and fully stocked lake on the Middle Fork property.

HUNTING AND FISHING
Being located in one of the most beautiful mountain valleys in Colorado has its advantages, and two of them are the extraordinarily abundant hunting and fishing here at Middle Fork Resort. If you are looking for a perfect location for Colorado elk hunting cabins, fishing cabins, or the best in affordable vacations, Middle Fork Resort is the place for you. Check out our page on Hunting and Fishing, and you'll see how perfectly Middle Fork Resort suits and supports those who love hunting and fishing.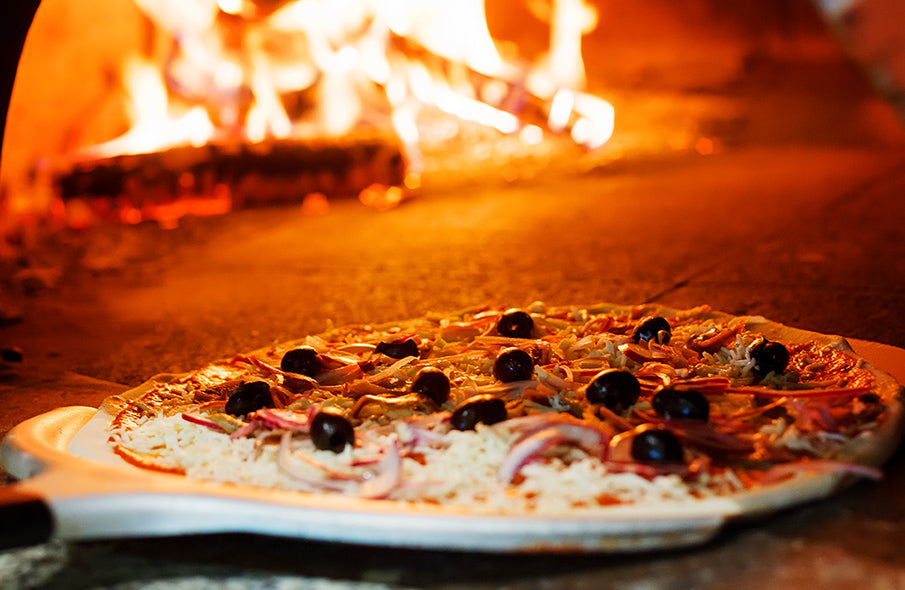 PIZZA PIZZA PIZZA
Located on the Middle Fork Resort property is our authentic Italian pizza restaurant. Our owner, Bill Garlutzo, is proud to open the Middle Fork Pizza Restaurant to the public, as well as our guests. This on-site restaurant offers delicious pizza, calzones, and many other Italian dishes.
Any time of day is a good time for pizza or Italian food at Middle Fork Resort.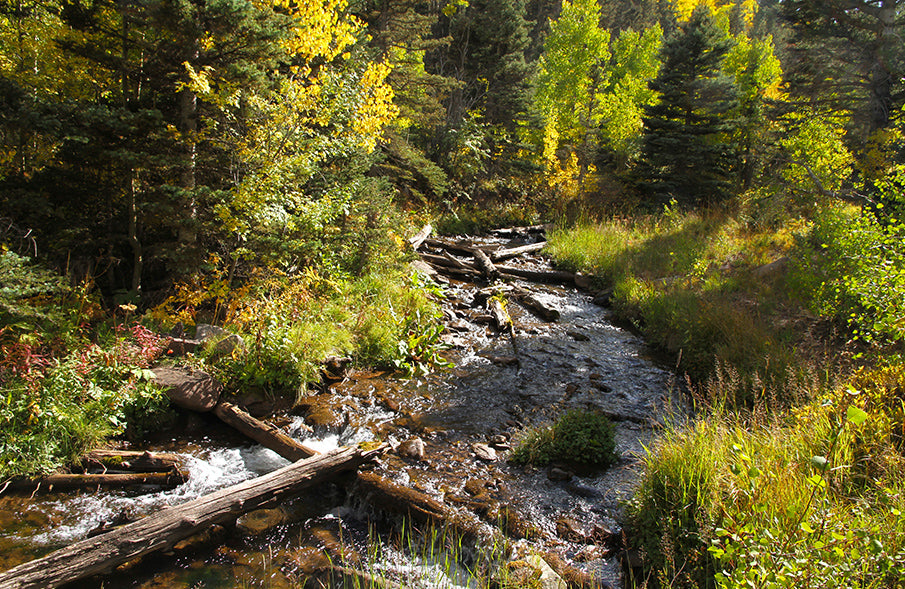 THE PURE, UNSPOILED BEAUTY OF THE MIDDLE FORK RESORT AREA
When we try to convey just how beautiful it is here in Stonewall and Middle Fork Resort, it just never seems to do it justice. Please take a moment to visit our GALLERY PAGE to get a taste of just how beautiful it is here at the resort and the surrounding area. We are proud to claim how untouched and unspoiled the natural beauty is at our resort, and we take pride in how our eight vacation rentals by owner Bill Garlutzo, fit so beautifully into the remarkable mountain surroundings.