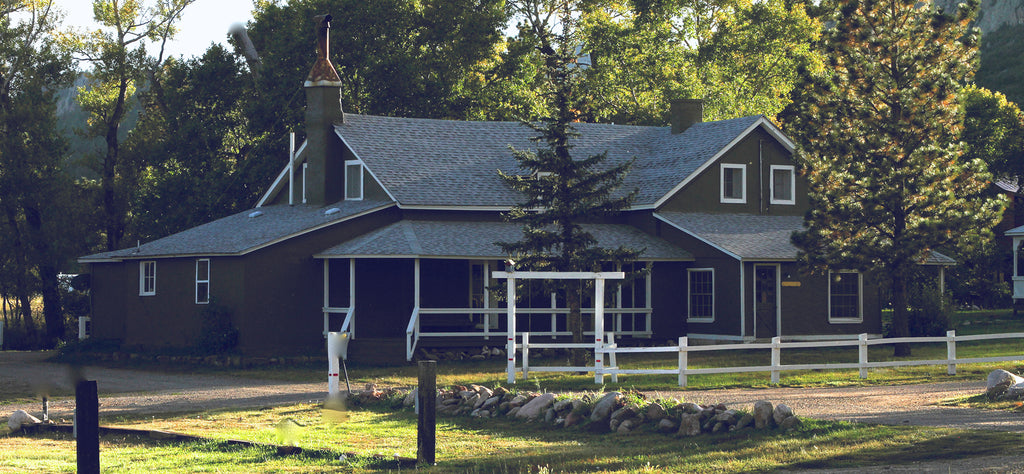 THE ROOSEVELT
Legend has it that Theodore Roosevelt stayed as a guest in the spacious and beautiful Roosevelt mountain home. With the abundance of wildlife and fishing nearby, its no wonder a man like Roosevelt would be drawn to the area, and that the cabin now bears his name.
Built in 1905, the Roosevelt is one of the original cabins built at Middle Fork, and with recent renovations, has everything you need for a great Colorado cabin vacation with your family and friends.
With seven (7) bedrooms and four (4) bathrooms, groups of up to 13 people have fit comfortably in the Roosevelt.
Here are some of the great features of the Roosevelt:
A full commercial kitchen.
Beautiful back porch facing river
Rustic charm with terrific upgrades.
Spacious living areas and room to congregate with family and friends.
Steps from the Middle Fork Purgatorie River and private fishing pond.